SKELLEFTEÅ'S BUSINESS COMMUNITY
The whole of northern Sweden has been cast in a new light and Skellefteå is a central point. Not least our green energy production, long history and great knowledge of industry have put us at the centre of the green transformation of industry.
Skellefteå has a competitive and international business community to be proud of and as Skellefteå grows, a strong business community is a prerequisite.
Skellefteå's economy is based on a large private sector. Skellefteå has the largest private sector in northern Sweden in relation to the size of the municipality. The municipality has a strong tradition of entrepreneurship originating from its rich natural resources - the forest, the ore and the river. The major industries are mining, wood, energy metals and minerals, and battery production.
The fastest growing sector in terms of new businesses and new jobs is the service sector, spearheaded by information and communication technology (ICT) and digital cross-media. The expanding service sector, which also includes retail and tourism, has now overtaken heavy industry in terms of jobs. Welcome to Skellefteå!
On the Move
Inauguration Day 8 May
Have you just moved to Skellefteå? Then you should definitely join us on Moving In Day. It will be a fun day with lots of activities for all ages!
A change like this is not a simple and clear chain of events. Efforts and changes often happen almost simultaneously. Or far in between. Sometimes it feels messy and difficult to connect events, but often initiatives build on each other and create opportunities to reach the next level. And then the next. It's about education, jobs, health and care, leisure opportunities, openness, sustainability and so much more. It all adds up to how good the change will be.
The Skellefteå 2030 development strategy sets out the direction for Skellefteå's development and focuses on realising the vision of a forward-looking and equal growth municipality, attractive to live and work in, with the goal of having 90,000 inhabitants by 2030.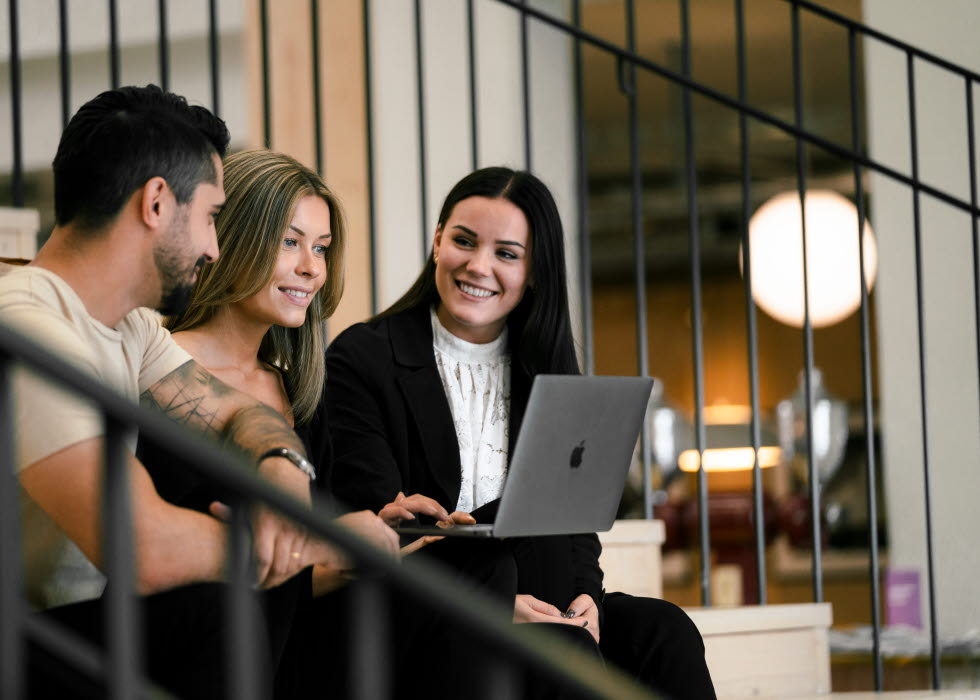 Skills supply
We are now scaling up our work on attracting skills! This means, for example, a broader dialogue with large and small employers and both digital and location-based recruitment events. We need to show that Skellefteå is an attractive place with attractive career opportunities.
We know that the supply of skills will be a challenge for many employers in the coming years. And if Skellefteå is to develop, knowledge and skills are the foundation. We need everything from broad collaboration on these issues with other stakeholders in society and efforts to open up the labour market to young people, people born abroad and people outside the labour market, to building an attractive community to attract newcomers.
INDUSTRIAL POLICY PROGRAMME
A forward-looking, equal, growing and attractive Skellefteå
Skellefteå Municipality will work for a forward-looking, equal, growing and attractive Skellefteå where ideas are given room to develop and the conditions for running a business are good in both the city and the countryside.
Skellefteå's goal is 90,000 inhabitants by 2030, which is expected to create 10,000 new jobs. This will be achieved by maintaining the competitiveness of existing businesses so that they can retain and create new jobs, by more businesses starting up and surviving, and by businesses deciding to move here.
This requires collaboration between business and public actors to ensure that the conditions are in place to drive and further developThe labour market is well-functioning, the supply of skills meets the changing needs of businesses and the location offers a good living environment.
The aim of the business policy programme is to create clarity, both externally and internally, about the municipality's work on business development and growth. The programme has been developed in collaboration between politicians, the local business community and the municipality's services.
We help you find the right
The goal of our work is that you as an entrepreneur should have the best conditions to start, run and develop your business based in Skellefteå municipality.
Sidinformation
Senast uppdaterad:

28 March 2023
Hjälp oss förbättra webbplatsen!
Om du inte hittar informationen du sökte efter, klicka på nej-knappen nedan och skicka oss ett meddelande om vad som saknas.