Visitors' Skellefteå worth investing in
The hospitality industry in Skellefteå is a growing billion-dollar industry. The last ten years have seen a 46% increase in guest nights at hotels and a new premium hotel is being built to better meet demand. But this is just the beginning according to Maria Broman, CEO of Visit Skellefteå, who sees huge potential in the location as travel patterns change to more value-driven and sustainable.
- We have a lot to offer there, but to gear up we need new types of investment and to look at the place with new eyes, says Maria Broman.
She sees a Skellefteå in strong growth. There is a new-found confidence in the future, manifested, for example, in the construction of a new cultural centre and premium hotel with sufficient capacity to accommodate larger conferences and more visitors.
- These are important infrastructural investments that will benefit Skellefteå. The Norrbotniabanan will also be of great importance as there are currently limited possibilities to get here.
A little blind to the possibilities
In all this there are plenty of openings for driven entrepreneurs, not just in the central city but in the municipality as a whole.
- Sure, a new hotel is nice and much anticipated, but we need more unique nature-based forms of travel experiences. Today, we lack those big visitor attractions like the Ice Hotel in Jukkasjärvi, but the location really has the same potential, says Maria, who also mentions Arctic Bath, a cold bathhouse being built outside Harads, as an example:
- It's a fantastic idea that dares to focus on design, quality and sustainability. It could just as easily have been located outside Skellefteå. I believe that many investments in Skellefteå will be made by people from outside who see the potential and the opportunities that we are perhaps a little blind to.
More unique travel reasons
According to Maria, sustainability is increasingly in demand and travel is becoming more value-driven.
- Travel is becoming a form of self-fulfilment. It's a global trend and we need to be even better at identifying what we have to offer and, in some cases, developing existing offerings. In particular, I see both Vitberget in Skellefteå and Vitberget in Kalvträsk, as well as Bjuröklubb, as highly attractive areas that can attract more visitors. But we need more unique travel opportunities throughout the municipality," says Maria, adding that it's not just big investments in facilities that attract people.
- For example, it could just as easily be about different types of guided tours or courses. More and more people are travelling to learn and we can take advantage of that. Cross-country skiing alone has great potential. Not to mention hiking and cycling.
Investing for the population
As in the retail and hospitality sectors.
- On the interior design side, things are looking pretty good in Skellefteå. We have a good range of unique shops there and we know that this is a reason for many people to travel. It's just not as appealing to shop in a city with the exact same chains you already have at home. We've also got a good selection of high-end and exciting eateries," says Maria, who is, however, looking for a really good vegetarian restaurant.
She stresses that the most important thing is to invest in things that make life better for the people who live there.
- Sure, there may be high-end facilities, but the bottom line is that it should be attractive to those of us who live here. Then it will be attractive for others too.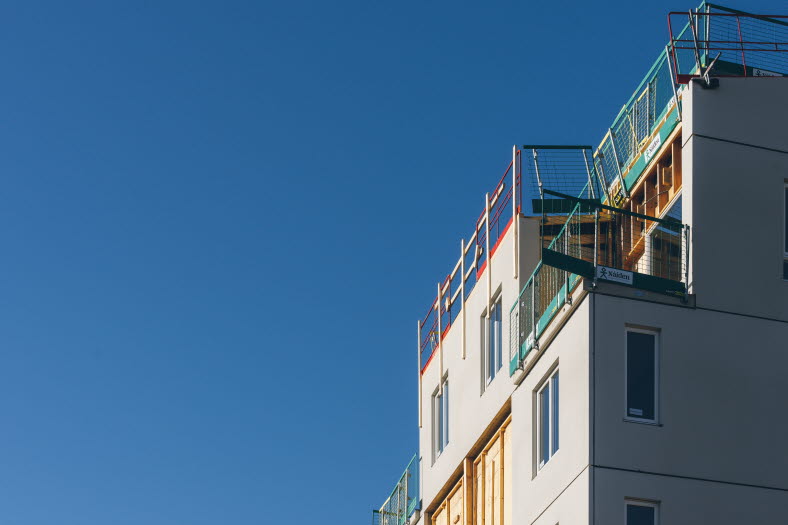 Sidinformation
Senast uppdaterad:

2 March 2023