SUSTAINABLE TIMBER CONSTRUCTION
Leading wood industry in constant development
The timber industry has been one of Skellefteå's most important industries for several hundred years. Of course, because of the proximity to the raw material, but also because the industry has always developed and often led the way. Today, Skellefteå is something of a centre for Swedish wood technology development and has taken the lead in transforming the Swedish construction industry. An important key to this success is collaboration.
- We have the advantage that we have traditionally always worked closely together in the region. Since we have not been so incredibly numerous, the proximity between companies and different parts of industry has been great and created a sense of belonging that has led to collaboration," says Anders Gustafsson, project manager at the RISE research institute.
Skellefteå's expertise in wood technology issues became known in Sweden through the approach based on the Triple Helix theory, which involves close interaction between academia, industry and public authorities. As early as the 1990s, collaboration began to take shape and today it is carried out through TräCentrum Norr and RISE, which link companies and research in various ways.
Academia and business
- TräCentrum Norr is part of Luleå University of Technology and conducts research and development issues that companies in the region consider important. We at RISE also act as a link between academia and business, conducting development and research projects and testing activities. Companies can turn to us with ideas and processes they want to develop. Of course, this creates a creative and developing environment where innovations are made, says Anders Gustafsson and adds:
- Another important factor for Skellefteå's wood technology development has been that the municipality has dared to participate and invest. When the Lotsen office building was built in wood in 1998, it was something of a risk. But the municipality dared to take the lead in the project. I think that set the tone for the future.
Worth SEK 8 billion
The timber processors Martinsons, which has played an important role in the country's transition towards increased timber construction, Skellefteå Snickericentral and the Norra Skogsägarnas plant in Kåge are some of the companies that have contributed to Skellefteå's timber industry being at the forefront in Sweden. The wood industry's companies also generate many jobs, of course, which play a crucial role in Skellefteå's development.
- The companies that can be said to belong to Västerbotten's wood industry are a good example. They themselves say that they have a turnover of around SEK 8 billion per year and employ a total of 2,700 people. Together with the rest of the industry's jobs, you get a good picture of the wood industry's importance to the development of the Skellefteå region," says Anders Gustafsson.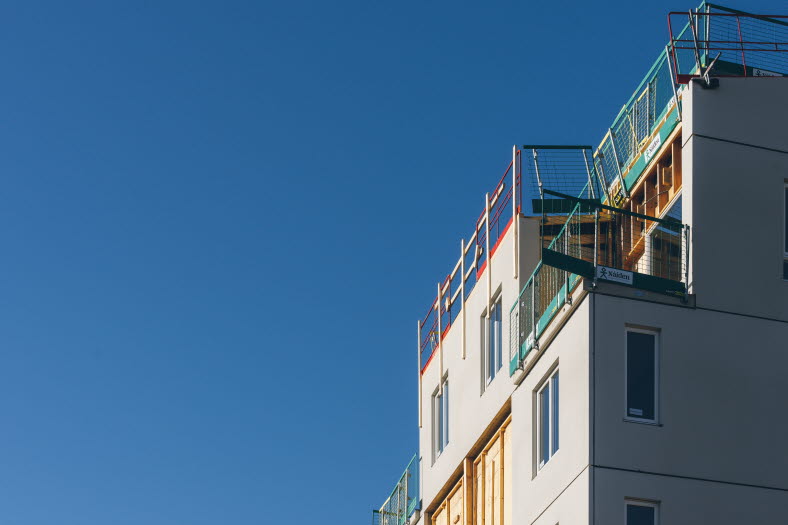 Sidinformation
Senast uppdaterad:

2 March 2023